NDRRP & NDRRSAP finalization meeting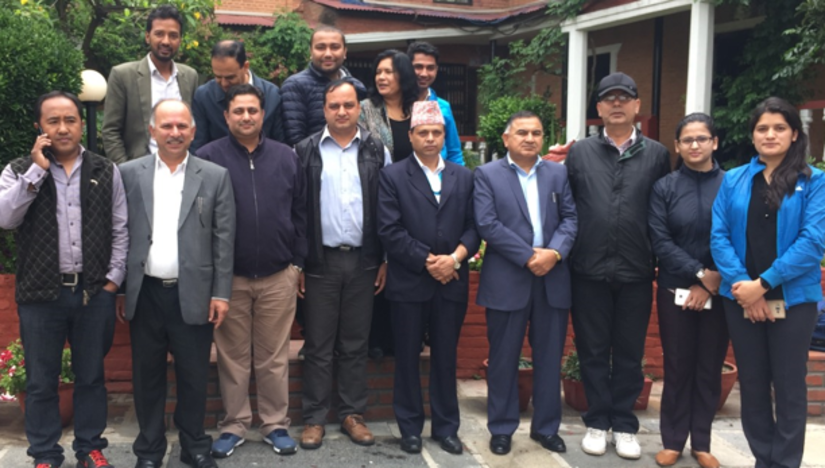 DPNet-Nepal coordinated to organize National Disaster Risk Reduction Policy and DRR National Strategic Action Plan finalization meeting on 2 nd -3 rd May 2018. The meeting was facilitated by Mr. Kedar Neupane, Joint secretary, Chief of disaster management division MoHA. Feedbacks received from various agencies were discussed and incorporated to finalize the policy and action plan.
The program was started with the welcome remarks of Mr. Kedar Neupane, Joint Secretary, Disaster Management Division, MoHA. He said, "Considering the importance and urgency of the DRRP&NSAP, we have to approve the document in fast track mode ". He further added that the document has to be judged in accordance with the planning document of National Planning Commission, Sendai Framework and suggestions received from government ministries/agencies.
· Mr. Umesh Dhakal, Under Secretary, Disaster Management Division, MoHA, briefly shared the formulation process of DRRP&NSAP, including thematic working group meetings and consultation workshops.
· Mr. Ram Chandra Neupane, immediate chairperson of DPNet-Nepal shared that the document has to be approved by 1.5 month before the Asian Ministerial Conference on DRR.
· Mr. Narayan Thapa, National Thematic Coordinator of DRRP&NSAP, shared the feedbacks received through various government agencies, namely, Ministry of Information and Communications, Ministry of Forest and Soil Conservation, Ministry of Science and Technology, Ministry of Agriculture Development, Ministry of Law, Justice, and Parliamentary Affairs, Ministry of Energy, Water Resource and Irrigation, Ministry of Urban Development, Department of Mines and Geology, Armed Police Force, Nepal Army and Nepal Police.
· The discussion was based on the feedback received from each government agency. Participants shared their views regarding the importance and relevance of each feedback received. After the rigorous discussion, the meeting decided to incorporate some major feedback in the DRRP & NSAP. The meeting also decided to provide the responsibility of incorporating the feedback to PAC consultants and shared the final draft version by 1 week. The meeting also decided to share the final draft version of the document in the National Platform for DRR meeting, to be organized soon.
· Mr. Umesh Dhakal, Under Secretary, Disaster Management Division, MoHA thanked collaborating organizations, and participants for their active participation in the meeting.
Conclusion
Overall the meeting was fruitful in sharing the feedback and segregating the major inputs for incorporating in the DRRP&NSAP and developing the final draft of the document.