Multi-Stakeholder Doda Watershed Platform Formed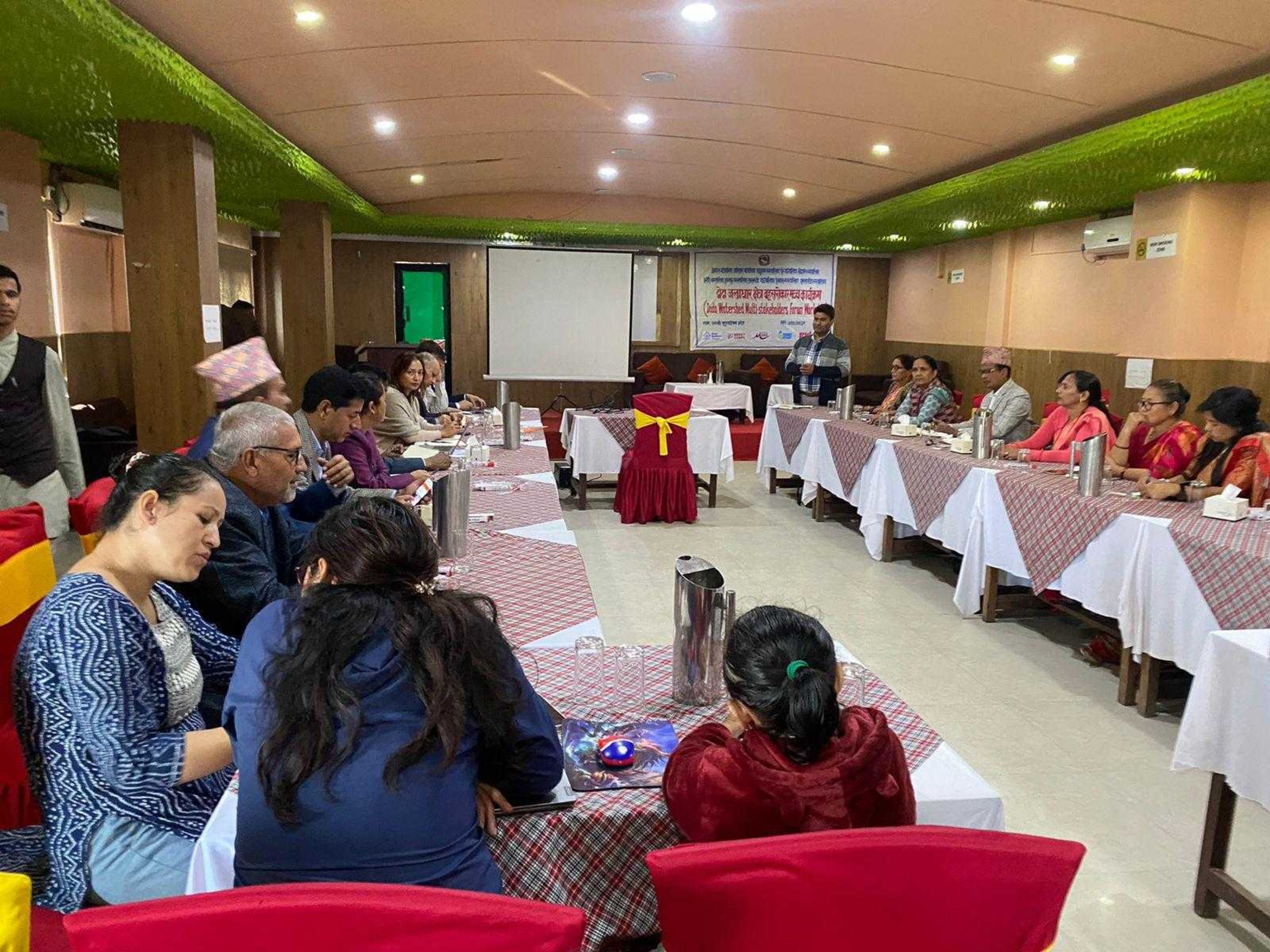 The local governments within the Doda Watershed in Sudurpaschim Province have convened in a two-day workshop to address interconnected issues of disaster risk reduction, climate change, sustainable development, and resilience. The workshop, held on November 7, 2023, in Dhangadhi, unanimously elected Ran Bahadur Mahar of Shuklaphanta Municipality as the leader of the newly formed Doda Watershed Multi-Stakeholder Platform, with Bimala Bohora, the Deputy Mayor of Parshuram Municipality, as Vice President; Nirmal Rana of Chairperson of Laljhadi Rural Municipality as Secretary; and Dhana Devi Thapa Magar of Deputy Chair of Chure Rural Municipality as Treasurer.
In attendance were Dr. Gangalal Tuladhar, a member of the Disaster Risk Reduction and Management Council and former Minister of Education, along with Rishi Raj Acharya, Head of the Environment, Disaster Management Section of the Ministry of Federal Affairs and General Administration and Acting Secretary of MoIAL, Laxmi Prasad Joshi.
The meeting focused on strategic planning for the region and agreed on immediate actions, including comprehensive geological studies of the upstream, learning from other water watershed conservation programs, and implementing risk reduction efforts such as biological embankments. Long-term strategies were envisioned to promote early warning systems for floods, promote crops resistant to wildlife damage, and transform high wildlife population areas into tourist destinations. Additionally, policies will be reviewed to address obstructions caused by protected areas like wildlife reserves and to promote climate resilience development initiatives.
The program, jointly organized by Mercy Corps, NEEDS Nepal, and DPNet and facilitated by Dr. Raju Thapa, DPNet Vice Chair, aims to promote collaboration, access to information and resources, and community involvement in local government activities such as meetings, workshops, and training programs. It also seeks administrative support, resource, and budget allocation, and the implementation of a technology-friendly multi-hazard early warning system to enhance community access and promote nature-based solutions for disaster risk management and climate adaptation. The platform emphasizes the importance of gender equality and social inclusion in watershed area work, enhancing the capacity of community disaster management committees, and prioritizing the issues outlined in the agreement in annual and periodic planning by local governments.