Formation of DPNet Province Level Committee in Gandaki Province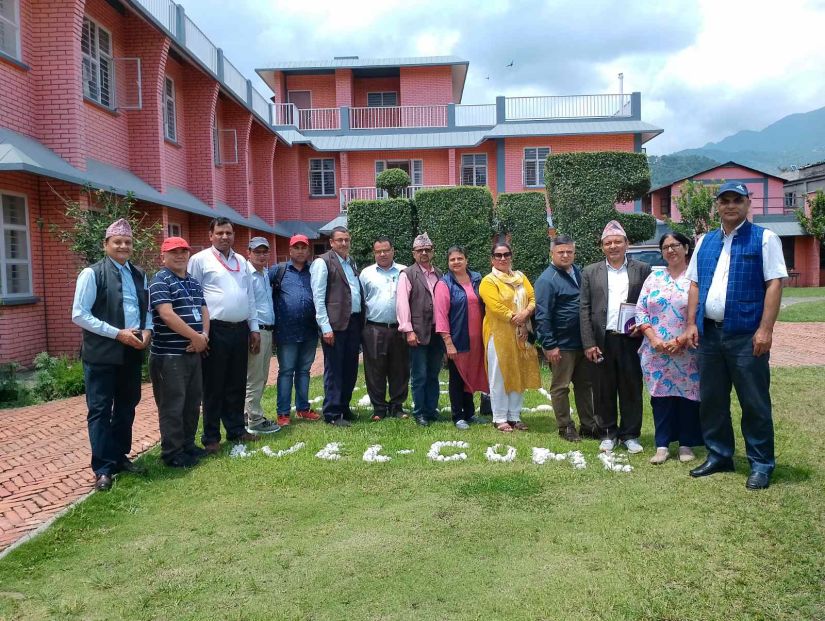 The DPNet's Province Level Committee formation meeting was organized by DPNet Nepal in support of INF Nepal, Pokhara on 27th May, 2022. The program was chaired by Mr. Harshaman Maharjan, Deputy General Secretary of DPNet. He highlighted the objective of the DPNet and explained the importance of the Province Level Committee.

After the various discussion, the meeting decided to form a committee comprising
Coordinator - Mr. Hari Bandu Aryal, Technical Coordinator, INF Nepal
Co-Coordinator - Mr. Sita Ram Shrestha, SSCIDC, Gorkha
Secretary – Asal Chimeki, Nepal
Treasurer – BYC, Baglung
13 Members including Sagol, Society for Social Service, Andha Andhi Community Development Center, SANGAM, Himalayan Initiatives for Sustainable and Resilient Society, JEYCA.
And 5 advisors from NGO Federation- Kaski, Nepal Red Cross Society- Gandaki Province, NGO Federation- Gandaki Province, Manav Adhikar Alliance- Gandaki Province and INSEC- Gandaki Province.
Mr. Hashaman Maharjan thanked everyone for participating and helped in formation of DPNet Province Level Committee in Gandaki Province and then he formally closed the program.