Formation of DPNet Bagmati Province Committee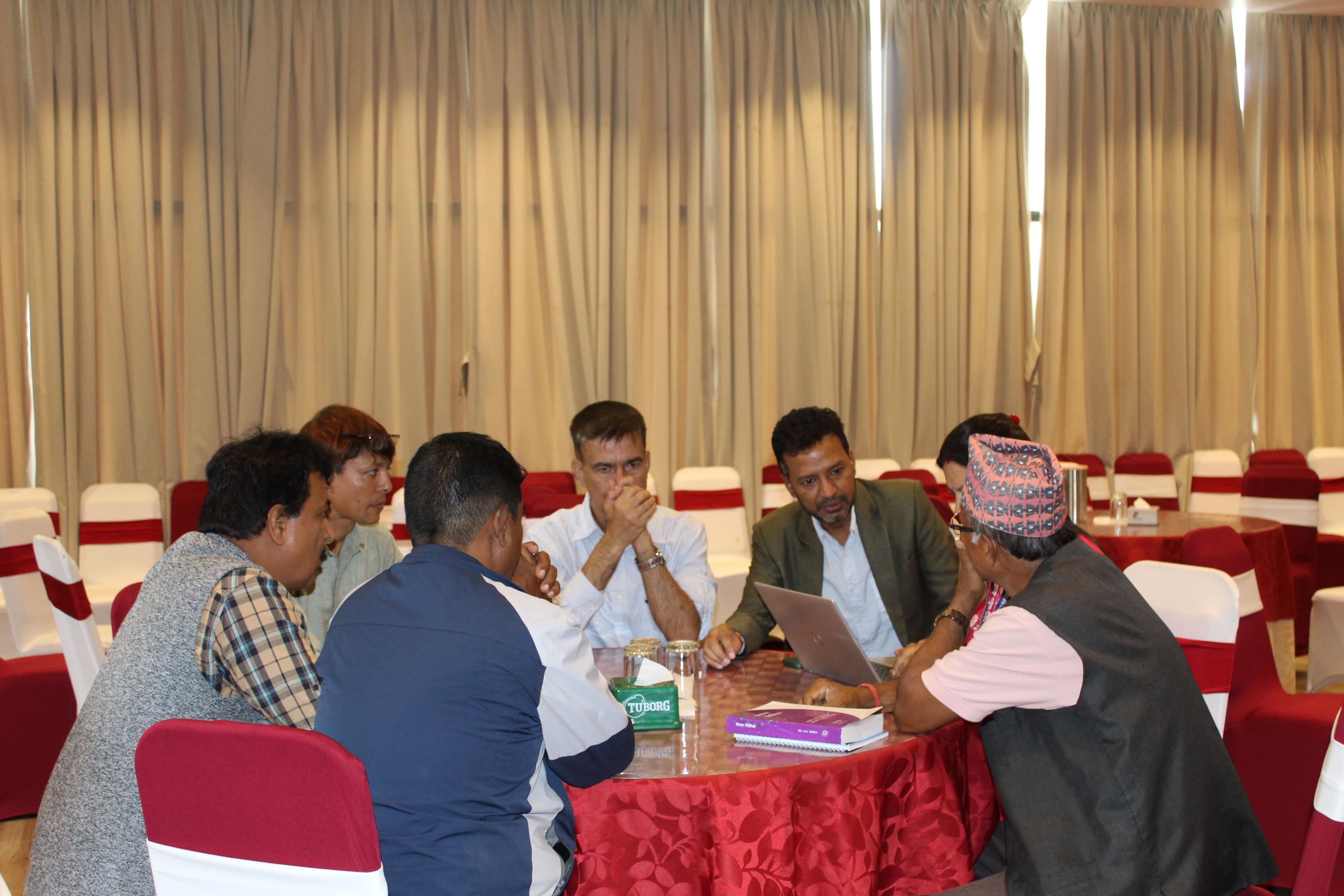 On September 5, 2023, a DPNet Province Level Committee formation meeting was organized by DPNet Nepal at Hetauda, Makwanpur of Bagmati Province. The meeting was attended by DPNet members of Bagmati Province including Center for Community Development, Nepal (CCDN), National Disaster Risk Reduction Centre (NDRC), Woman and Child Development Forum Nepal (WCDF), Nepal Centre for Disaster Management (NCDM), National Disaster Management Network of Nepal (DiMaNN), Friends Service Council Nepal (FSCN), Kritipur Volunteer Society(KVS) along with Dr. Raju Thapa, Acting Chair and Mr. Kedar Neupane, Advisor of DPNet Central Committee.
Dr. Raju Thapa explained the organizational structures along with the activities of DPNet to all participants. He further explained the role of DPNet as the secretariat of the National Platform for DRR at the federal level. Dr. Thapa further underscored the importance of fostering collaboration and cooperation among Bagmati Province members to fortify disaster risk reduction and management within the province.
After a fruitful discussion and commitment of members to work together, the DPNet Bagmati Province Committee was formed with the 'Women and Child Development Forum Nepal (WCDF)' as coordinator.
Dr. Raju Thapa extended congratulations to the newly appointed coordinator and all participants, emphasizing their dedication to collaborating closely with the provincial committee to effectively enhance disaster risk reduction efforts across Bagmati province.