GPDRR Update from Geneva- Day 4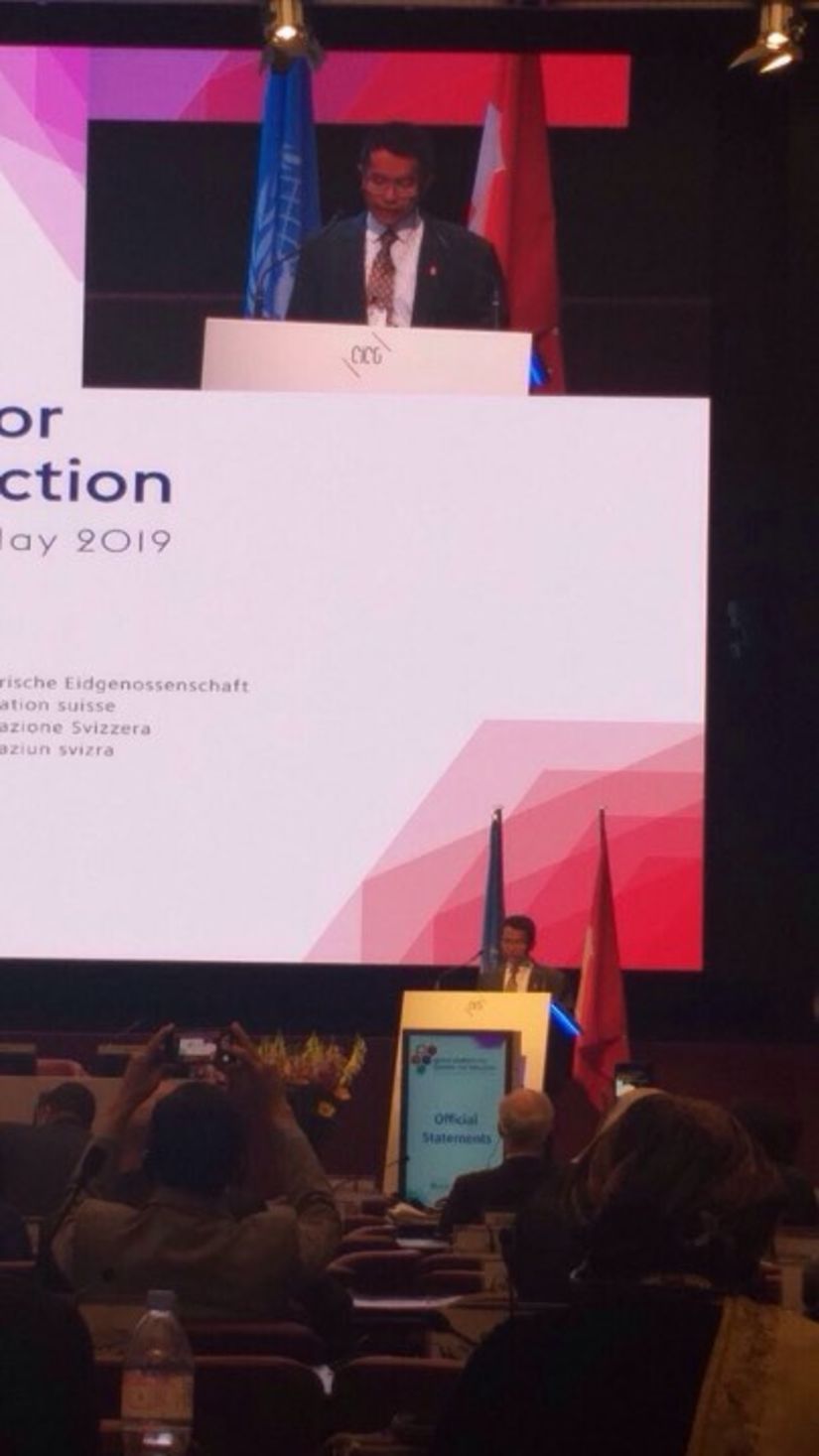 GPDRR Updates from Geneva
Day 4, 16th May 2019
Major Highlights
Official Statement and Position Paper
The Secretary of Ministry of Home Affairs delivered the official statement of Nepal in the 4th day of the event. In the statement, he highlighted the powerful windstorm (Tornado) that hit two southern districts of Nepal for the first time in the history of Nepal. He shared that Nepal has formed a National Platform for DRR that includes I/NGO's, Academia, Media and stakeholders working in the field of DRR in Nepal. He also shared that, Nepal is fully convinced that the global problem such as disaster calls for global cooperation and collaboration. Furthermore, he reiterated the full commitment of Nepal to the implement the Sendai Framework for Disaster Risk Reduction and shared that Nepal has also set the target to achieve Priority 2 and Target E of Sendai Framework by the year 2020. Similarly, he also shared that enforcing the National Building Code and promoting disaster resilient structures, setting up early warning systems, and a multi-hazard risk mapping and vulnerability assessment are the current priority agenda of the Government in the sphere of disaster risk reduction.
After the official statement, the position paper of Nepal for GP 2019 was released. The position paper is based on the major theme of the official statement. DPNet-Nepal had an important role as a secretariat to develop the draft position paper in consultation with wider stakeholders.
Additional Information
The most prestigious award of the United Nations in the area of Disaster Risk Management Sasakawa Award

was presented in the Award Ceremony.

In the Ignite Stage different team presented issues, research findings and their learning about DRR in Nepal.