Discussion Program on COVID-19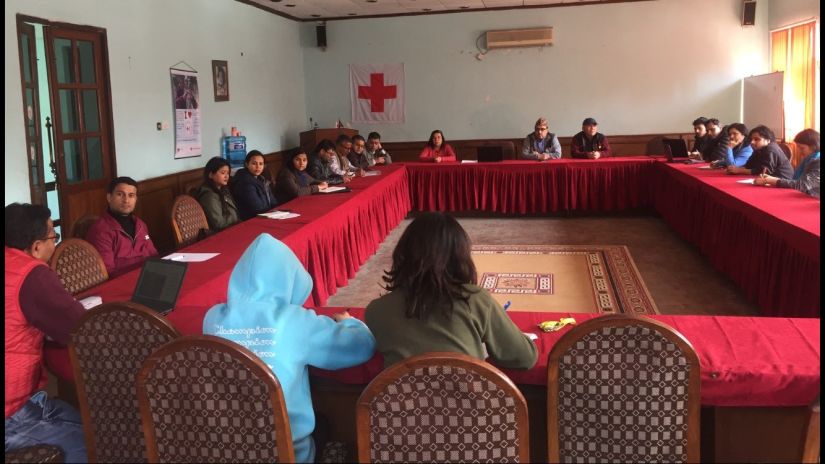 The discussion program on COVID-19 was organized by DPNet-Nepal on 16th March 20220. The program was chaired by Mr. Surya Bahadur Thapa, Chairperson of DPNet-Nepal. Representatives of member organizations of DPNet-Nepal and technical advisers were present in the interaction program. The main aim of the program was to share the initiation taken by member organizations about COVID-19, major updates and to discuss the way forward what DPNet-Nepal can do as a network to be prepared for the pandemic virus.
The discussion concluded with the following points:
Collection of relevant and important materials from the Ministry of Health and Population and disseminate those documents among wider networks in order to reach the community and the household level.

Requested member organizations to report the unfair market-related information to the DPNet-Nepal/concerned authorities to avoid the artificial crisis of goods in the market.

DPNet-Nepal in close contact with the NDRRMA and concerned government agencies will conduct activities related to COVID-19.

DPNet-Nepal will develop sample "organizational level emergency plan" and "work from home guideline" focusing on Pandemic diseases for the reference of member organizations.