Monthly Dialogue-Learning Sharing: Major Provisions of DRR&M for a Person with Disability in Nepal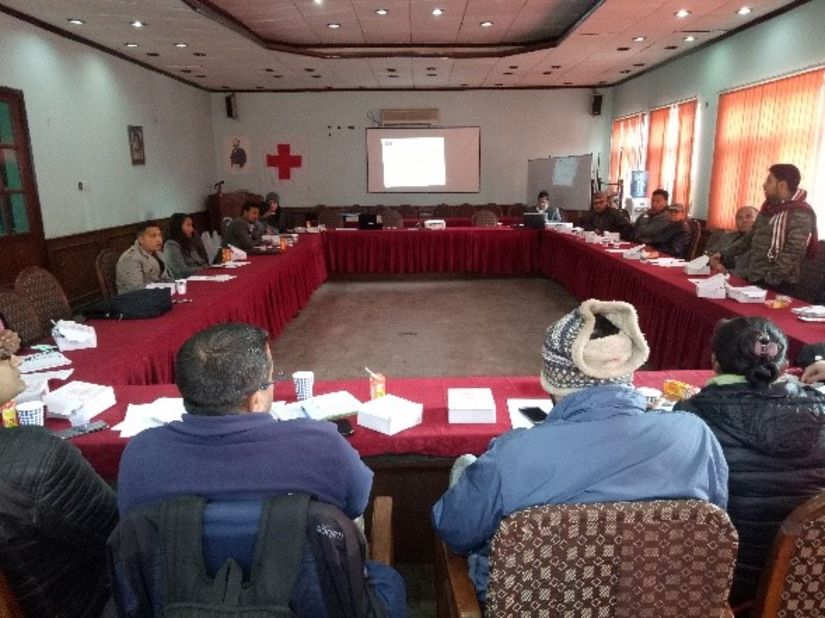 Monthly Dialogue-Learning Sharing: Major Legal Provisions of DRR&M for a Person with Disability in Nepal
A half-day program event entitled "Learning Sharing: Major Legal Provisions of DRR&M for a person with Disability in Nepal" was organized on 26th December 2018 to sensitize member organizations of DPNet-Nepal on the major provisions of legal instruments on DRR&M focusing PWDs. The event was organized in the presence of 29 participants disaggregated as female-6, BCT-22, and Janajati-7 representing member organizations of DPNet-Nepal. The participants were the focal person of I/NGO's working with the issues of the disability. The program was initiated with the introduction of the participants followed by objective sharing and welcome remarks by Chairperson of DPNet-Nepal. The chairperson shared the importance of sensitizing member organizations about the legal provisions on DRR&M relevant for a person with a disability. After that, the General Secretary of DiMaNN Mr. Bishnu Prasad Timalsina shared that major provisions enlisted in the constitution, DRR&M Act 2017, NDRR Policy 2018, NDRRSAP 2018-2030 relating to PWDs. Raju Thapa, General Secretary of DPNet-Nepal, has emphasized on the replication of inclusive disaster management policy at the local level.
Participants raised their concerns about internalizing the context of disability with reference to the legal provisions and importance. They also emphasized their concerns on sharing these provisions in local government. Furthermore, they shared that the local government themselves lack the adequate knowledge on providing the ID card to the person with a disability (PWDs) and the PWDs and their family members have to face obstacles and challenges in receiving the identity card for social security allowances.
In overall, the program was fruitful in sensitizing the member organizations about the major provisions of DRR&M for a person with a disability.