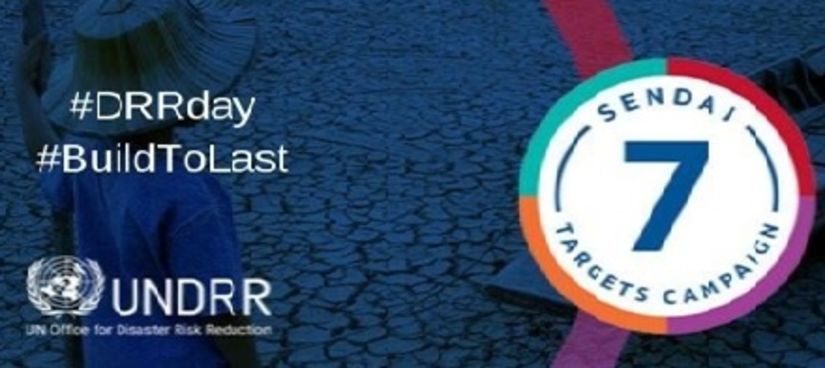 IDDR preparatory meeting
DPNet-Nepal in coordination with MoHA, organized the IDDR preparatory meeting on 9th September 2019 at NEOC, MoHA. 27 participants representing a government agency, I/NGO and other agencies participated in the program. Mr. Shambhu Prasad Regmi, Chief of National Emergency Operation Center chaired the meeting. Mr. Bamshi Kumar Acharya, Under Secretary MoHA delivered the opening remarks of the program. A presentation about the introduction of IDDR including the brief proposed program for IDDR 2019 was shared by Mr. Raju Thapa, General Secretary of DPNet-Nepal. The presentation was followed by floor discussion.
Following decisions were made by the meeting;
Week-long program starting from 13th October to 19th will be organized and following activities were proposed;
Awareness Rally + Opening Ceremony with high-level presence + Launch of NDR Report

National Symposium (Discussion on IDDR Theme, Interaction with media, Policy Dialogue, Market Place)

SMS Campaign (NEOC in coordination with National Telecommunication Authority)

Social Media Campaign (Text to be prepared by technical committee)

Provincial Level Program (Coordination by MoHA)

Local Level Program (Coordination by MoFAGA)

Articles on DRR&M (Contribution of all, Federation of Nepalese Journalist)

Street Drama (Red Cross and other CSOs)

Disability Inclusive Disaster Risk Reduction (DIDRR) Program (National Federation of the Disabled, Nepal)

School-Based DRR program (Ministry of Education and NDRC)
Formation of the technical committee with the representation of the following agencies.
MoHA (Chief of NEOC)

DPNet-Nepal (Ram Prasad Bhattarai/Raju Thapa/Gehendra Gurung)

Federation of Nepalese Chambers of Commerce and Industry (Kishor Pradhan)

Nepal Red Cross Society (Umesh Dhakal)

Association of INGOs Task Group on DM and CC (Dinesh Gurung)

Federation of Nepalese Journalist /Nepal Telecommunication Authority

NGS (Ram Prasad Ghimire)

Nepal Engineers Association

Institute of Engineering (Nagendra Raj Sitoula)

Disaster Management Network, Nepal (Bishnu Timilsina)
The Technical Committee will meet 12th September 15:00 at NEOC office.

This committee will assess the detail activities and explore a possible source of funding
The program was formally closed by Chief of National Emergency Operation Center Mr. Shambhu Prasad Regmi.